MODERN SECURITY ARCHITECTURE
Here at dig8ital, we believe that building a strong security foundation means embedding ourselves within a company so we truly understand its key business drivers, goals, and people.
Our tailored security architecture frameworks are specially designed to suit unique businesses, built by hosting workshops, talking to people, and gaining support from leadership teams.
BETTER CYBER SECURITY STARTS WITH A GOOD FOUNDATION
Security architecture is the foundation for your business. This process will establish a framework that gives your people the keys to creating lasting security transformation.
With a solid security architecture framework you can:
Pinpoint cyber risks
Prioritize risks by threat level
Align security strategies to organizational goals
Create a roadmap to guide business transformation
Set your business up to transform again as needed in the future  
HOW DOES SECURITY ARCHITECTURE WORK?
While every organization is different, and therefore so is every security architecture, the implementation process usually follows the same four phases: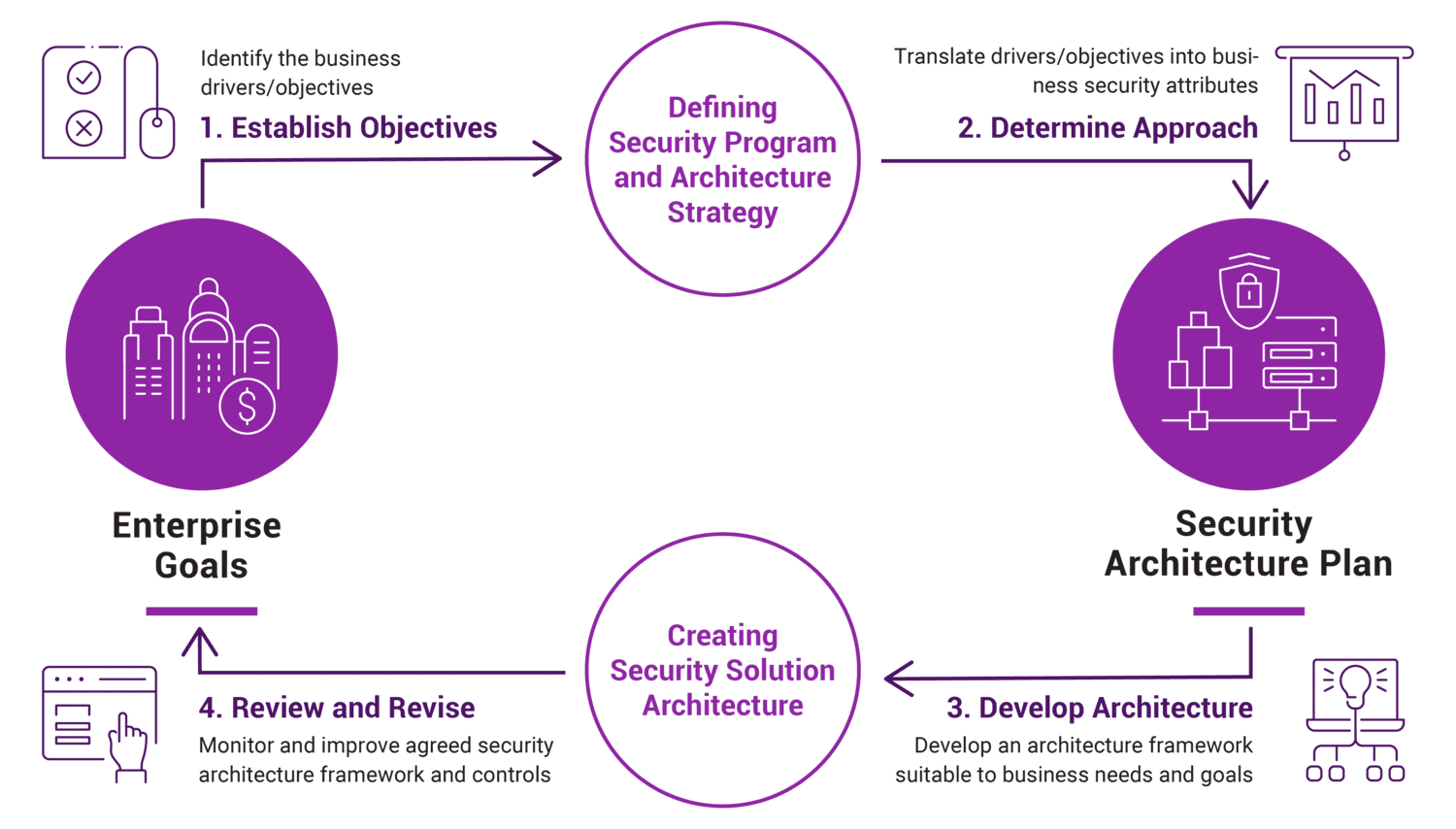 WHAT ARE THE BENEFITS OF SECURITY ARCHITECTURE?
1. Fewer security breaches
By strengthening your systems with a security architecture framework, you will be able to find and close your organization's weak points – reducing the likelihood that an attacker can get in.
2. Reduced human error
Integrating security throughout each level of your business, including your product development workflow, can cut the chance an error may occur. Your people will have the knowledge and tools they require to use the system safely, while product developers will be building with a security context right from the start.
3. Money saved
Detecting and fixing security vulnerabilities costs real money, leading to lost employee time, damaging product recalls or embarrassing press conferences. Thinking about security proactively limits the risk that errors will go unnoticed, saving money over time.
4. Mitigation of disciplinary measures
Legislation differs around the globe, but typically the more a business tries to reduce its cyber risk, the more favourable an outcome may be in the event of a breach. Regulators have shown that they respect when organizations do their best, and punish businesses that only pretend to try (or don't try at all).
We're here to tailor a solution for you – not to force you to fit into an out-of-the-box product. Our experts will work with your people to embed this architecture, leveraging proven systems and processes already in place wherever possible, and finding ways to bring your people along with the journey.
To enable success, our advisors will:
Seek endorsement from your business leaders
Develop a clear vision, linked to business objectives
Be risk-based (as opposed to check-box) and defensible, supported by recognized standards
Establish and enforce clear governance and owner accountability
Respond to changing threats and scenarios with agility and efficiency
Support formal, repeatable security processes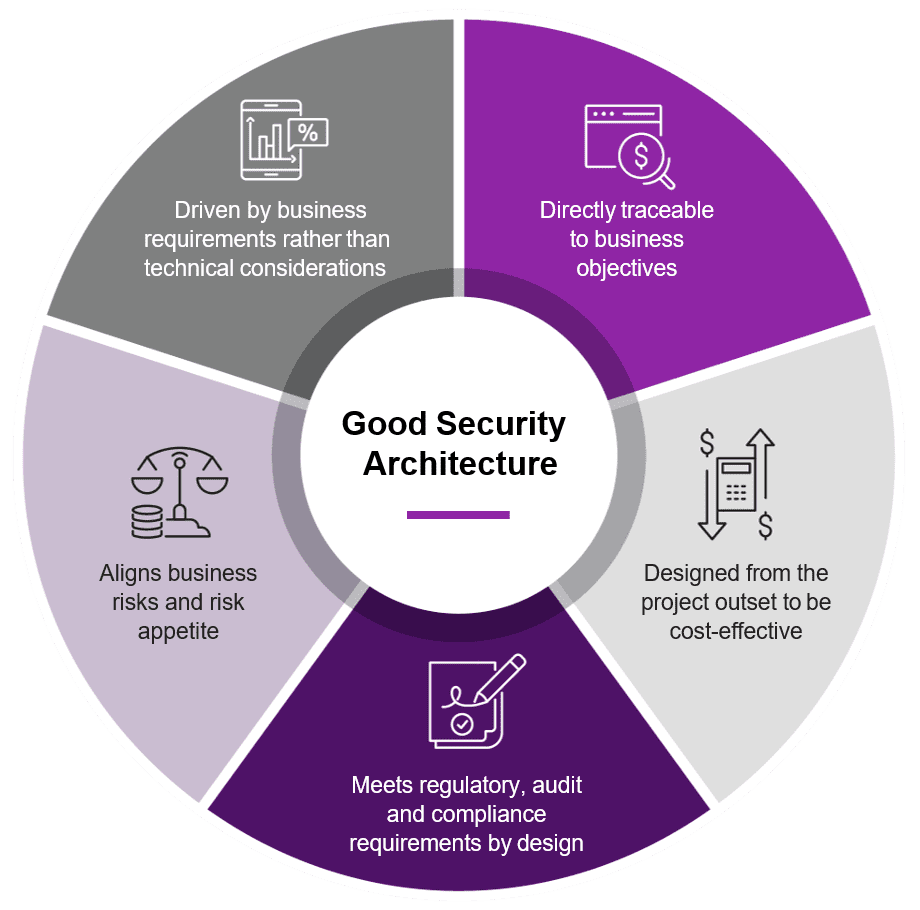 RELATED SECURITY ARCHITECTURE RESOURCES:
Interested in finding out more?