MAKING CHANGE THAT WILL STICK
To create success in cyber security transformation, you must be able to envision success and clearly outline how to get there. Not only that, but your people must be 100% on board – or else resistance could dismantle your efforts.
The result is a sustainable cyber security transformation and change.
At dig8ital, one of our strongest selling points is our ability to understand cyber security, our clients' businesses, and all things digital. We're here to be your partners, and find a unique way to build the digital road forwards.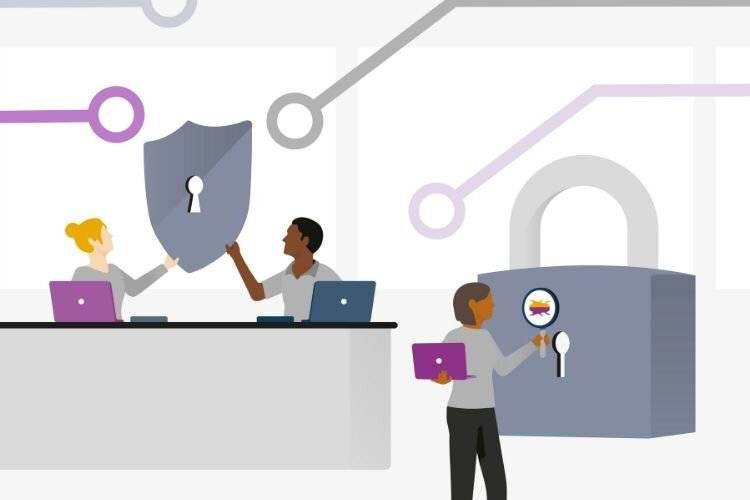 SHAPING THE ROAD TO SUCCESSFUL TRANSFORMATION
When our customers struggle to formulate and execute their strategic cyber security plans, we help them build the road forward, and fast. Our cyber security expertise is unrivaled, both for short-term cyber security strategy engagements and guiding long-term implementations.
Nurturing the digital mindset: We nurture a cyber security digital mindset in our customers and empower them to move from their rigid legacy security architecture to adaptive, future-proof cyber security technology solutions that fully support their digital ambitions and transformation.
Establishing key security frameworks: Establishing security frameworks across your organization in its entirety will lay a solid, consistent foundation for your security program.
Support of mission-critical projects: We support mission-critical projects such as acquisitions and post-merger integrations that require best-in-class cyber security project and program management.
Ensuring compliance: To ensure compliance with your new processes, we will work with your teams to manage the change mindset and minimise any resistance to the new ways of working.
CYBER SECURITY PROGRAM MANAGEMENT
When you invest in a digital security program, you need someone who will invest in your business back again. They must take the time to understand your exact needs, how your people work, and what it takes to get the job done – your way.
We initiate, manage and deliver large-scale cyber security projects, embedding our people with yours, to ensure you can successfully navigate through your transformation journey.
MANAGING CHANGE FROM WITHIN
One of the biggest barriers to successful transformation is resistance – no matter the change, it's human nature to want to keep doing things the familiar way.
That's why we are so focused on people. By working in close collaboration with your teams, we can help change grow from the inside out – leading to an ultimately more efficient transformation process.
WHAT MAKES DIG8ITAL DIFFERENT?
1. We integrate within your business
Your dedicated dig8ital consultant will integrate within your business as best as possible, working with your people, rather than as an 'expert outsider'.
This means we can develop a sound understanding of your business and what your particular challenges are.
Through this teamwork, we can not only help solve your business problems and deal with resistance to transformation, but ensure that the changes fall within your business as usual operations.
2. We are people-focused
We know that engaging with your people, particularly the influencers within your business, is key to making transformative change stick. Success hinges on everyone being prepared and willing to adapt to change.
3. We count outcomes, not hours
A detailed brief with clearly-defined outcomes is paramount for us to fully understand your business and what success looks like for you. Being outcome-focused means we are accountable for the results based on a previously agreed budget and timeframe.
RELATED CHANGE MANAGEMENT RESOURCES:
Interested in finding out more?